TOPIC: EMPOWERMENT FOR GREATER VICTORY – PART 1
TEXT: Daniel 11:32.
INTRODUCTION:
A greater victory is Exploit – and this is a function of strength, strength is a function of knowledge. A man can be powerful and not strong. Power is different from strength, power is what you have and strength is who you are. Luke 11:21-22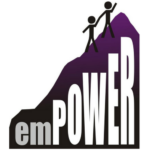 Of all the creation of God man is unique, he is by creation a misery, this is so unique that Angel envy him. Psalm 139:14 .Every failure in life is rooted in ignorance or what you do not have power for.
Greater victory is our birthright by creation. The proof of it is that it will come with wonder or amazement. Isaiah 8:18 As water is to fish, air to bird. Greater victory is to be your configuration. You are either doing exploit or you are exploited.
How Does A Man Generate Greater Victory 
• See the problem and smile. Heb. 11:1. Greater victory is done not waiting or wishing.
• Greater victory is not what God will do but what you will do.
• The moment a man's heart is resolve to do a thing, no one can stop him even God can't change his mind. Only man can stop himself Genesis 11:6
WHAT IS GREATER VICTORY•
Turning hopeless situation of your life around to become a resounding testimony; bringing the uncommon from the common. Creating marvel from the impossibility of your life. A man celebrating pity party cannot have Greater victory. Daniel 3: 16-28
• Commanding result where it is not naturally possible Gen. 26:12 – 22. It was during famine there was no rain everywhere was dry but the little seed he had he sow it.
• Generating results that turn your enemies to liar. Judges 11:1-10. Those who hate you to come and bow down for you
• Generating result that limits the limitation of life. David stood and challenges the Goliath. 1Sam17:32. Generating result greater than your age.
• Commanding constant continuous change as the journey of life continues adding something to what you did yesterday. Genesis 1:1-27 is a story of addition each day – constant change constant turnaround.
• Refusing to be a liability but assets. Acts 3:1-8.  Bring something colorful out of hopeless situation. Destiny is a failure when you live for yourself alone.
If there is no person who can say I would have died if not for you, then you have failed.
• Greater victory is generating result that breaks record. Bringing fullness out of empty. There is what you should do to be where you should be.
WHAT SHOULD WE DO TO HAVE GREATER VICTORY?
• Prompt action leads to Greater Victory
• All about life is result it was result in Genesis that gave integrity to God. God's response to the hopelessness to turn it around. Genesis 1:3
• Jesus came to Peter and says launch out to the deep. Luke 5:1-6
• Life is not about talking your situation but turning it around. John 5:1-15
• Even when you know what to do and do wrongly is as discovery – failure is a signal that you can succeed. John 6:10
• Greater victory are done they don't fall from heaven Luke 5:6
• Every person who is wishing cannot be found in school of Greater victory.
• Every person who is praying and didn't do anything cannot be found when you have prayed. James 2:14-126
• Greater victory therefore commands that a man must be daring to command exploration. You must regularly be on motion.
Conclusion:
A case study of David and Goliath, See fire and call it water. See death and call it life. Greater victory are the deed of men they don't fall from heaven. Refuse to allow yourself to be relegated. Never allow any imposition of limitation upon you. Man is creation of dominion.